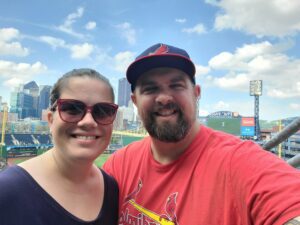 As a 15-year-old, Bill played video games on 8-bit and 16-bit consoles when he wasn't working in the garden department at a local big box store. He never could have envisioned how those experiences would have influenced his career, eventually leading to his role as Market Manager for Comcast's Xfinity Stores in York, Reading, Harrisburg, Chambersburg, Dickson City, and Lancaster.  
"The thing that excites me the most about my current role is the impact I have on delivering a great customer experience to our Xfinity customers," said Bill. "I'm passionate about my community and proud of my team. Finding ways to create moments that matter for our customers and for my teammates is my passion."  
Bill's career with Comcast started 15 years ago as a customer account executive where he developed a deep level of product fluency that led to a promotion supervising teams in Comcast's call center. When Comcast launched the Xfinity Store concept, Bill jumped at the chance to manage the new Lancaster location, taking him back his roots as a teenager when he worked in retail stores specializing in video products and electronics.  
Xfinity Stores range in size up to 4,000 square feet and are located in shopping destinations already familiar to local customers. In addition to receiving product demonstrations, customers can ask our experts about their current services or devices, learn how Xfinity apps make it easy to manage their account, sign up for all Xfinity services, pay bills at kiosks, return or acquire equipment and purchase accessories for mobile devices like cases, screen protectors and power supplies as well as smart accessories for the home.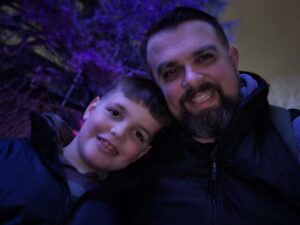 Bill's favorite Xfinity product is Gigabit Internet, which helps support his love of gaming that has continued into adulthood, as well as the online entertainment his three active children love. Accoring to Comcast's 2021 WiFi Trends Report, Bill's family isn't unusual. Nearly  a billion  unique devices connected to  WiFi in  Xfinity  households in  2021, including 36.7 million gaming consoles – 15X growth since 2018.  "Our home is filled with WiFi-connected devices so reliability and speed are important," said Bill. "With young kids, the xFi Gateway and Advanced Security give my wife and I peace of mind knowing that we have the control and security to keep them safe when they're online." 
When he's in the mood to binge shows or watch baseball games, the Xfinity X1 platform provides the tv experience he needs. "I love fantasy baseball and have a deep interest in baseball analytics, so the X1 Sports app gives me the ability to easily follow multiple baseball games at once."  
Click here to find the nearest Xfinity Store where customers can experience Xfinity's suite of products as well as the Affordable Connectivity Program (ACP), which provides eligible households a credit of up to $30/month towards your Internet and mobile services..  
Learn more about careers at Comcast and apply for positions here.