Steve, one of Comcast's technicians in Wilkes-Barre, has played an important role for both our residential and Comcast Business customers. When he joined Comcast in 2015, he worked as a residential technician in Scranton and has continued to show a passion for working with people and providing an "exceptional customer experience,"  which made him the perfect candidate last year for a position as a Comcast Business technician, installing internet and cybersecurity products for small businesses throughout Luzerne County.
In his current role,  Steve is back to working directly with our residential customers, keeping  them connected to the things most important to them. Comcast's expansion into Wilkes-Barre, Pringle, Courtdale and Larksville gives Steve an opportunity to tell Luzerne County residents about this and other Xfinity products to which they now have access.
Steve's work as a technician gives him the opportunity to interact with customers and remind them they may be eligible for the federal Affordable Connectivity Program (ACP), which provides eligible low-income households a credit up to $30 a month toward the cost of Internet service ($75 per month for households on qualifying Tribal lands). Customers who qualify can apply ACP credits to any tier of Xfinity Internet, including Internet Essentials.
"Comcast is making it simple for families to apply for the Affordable Connectivity Program credit toward services that help connect them to school, work and health services at home," he said.
Throughout Steve's career, he has used experiences at work as inspiration for his digital art. "Being able to create art that finds humor and wisdom in my day-to-day experiences has been uplifting for me and those who view my art," he said. Like his customers, Steve relies on Xfinity Internet at home, not only to store his artwork in the cloud but to stream, connect with friends and access content on Comcast's fast, reliable network.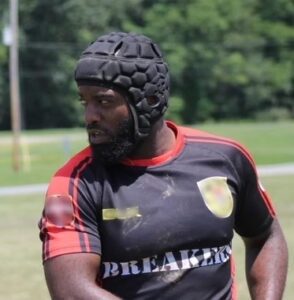 Additionally, outside of work and home, Steve plays rugby with the Mid-Atlantic Men's Division 3 Conference Wilkes-Barre Breakers and writes music. He is also a full-time student at Southern New Hampshire University studying business management.
"Comcast's tuition reimbursement benefit has helped support my educational goals," he said. This degree, along with the Bachelor of Science he holds from Kutztown University in electronic media, are just two steps in his journey to grow professionally at Comcast. "My mom taught me to put God first in my life and to work hard. Comcast has recognized my work throughout my career," he said.
To explore technician or other open positions at Comcast, visit www.jobs.comcast.com.