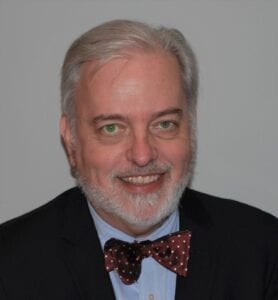 When Greg Wells responded to an ad in the Boston Globe in 1985 for a customer service representative, he could never have imagined the journey he'd take. His telecommunications career has taken him from sales to marketing to business operations to management, where he serves as Comcast's Vice President of Sales and Marketing for the Keystone Region. The Region spans from Wilkes-Barre to Steubenville, giving him responsibility for residential sales throughout a region that includes Reading, Harrisburg, Pittsburgh, York, Lancaster, Lebanon, Morgantown and Wheeling.
Wells' Comcast career started in 2000 when he joined the company immediately after the purchase of Suburban Cable. For 20 years, he's seen the evolution of Comcast's Xfinity products to include broadband, tv, phone, security and mobile to help deliver an exceptional customer experience. Through the years, he's worked on product launches ranging from the first fiber system in the region to landline service to Xfinity Mobile. "To see the evolution of the industry is remarkable," said Wells.
Part of that evolution has been to focus on customers' privacy and control needs. Wells has seen the launch of Xfinity xFi, which gives internet customers control of their WiFi and home devices, all from a simple digital dashboard. Xfinity customers can use xFi to personalize their WiFi experience and manage a home network, including notification of new devices that successfully join the network. They can also control how and when devices connect, see which devices are most active over WiFi, protect users from accessing websites and applications that host known malware or phishing, enable parental controls and safe search settings for sites like Google or YouTube, and pause WiFi at bedtime or dinnertime by device.
When Comcast launched xFi Advanced Security in 2019, we provided customers with the artificial-intelligence-powered service to monitor, block and inform customers of online threats to connected devices, providing seamless digital protection for those devices when connected to their home network. xFi Advanced Security automatically detects and blocks cyber threats and attacks from reaching the devices in a customer's home and proactively sends notifications of suspicious activity on devices connected to a home network that may require attention.
While Wells describes Comcast as a high-energy company where he's felt motivated and appreciated, he's especially grateful for how the company has cared for its employees, especially during the pandemic. He and many of his teammates have been working virtually since March, 2020 and benefits such as additional paid time off to care for family members and to schedule vaccines have helped them balance the challenges of working from home with serving customers when they need to be connected more than ever.
When Wells isn't working, he can be found cheering on Massachusetts sports teams or even playing games with friends and family. But his favorite team is his sales team, serving customers in Pennsylvania, Ohio, West Virginia and Maryland. Learn more about joining Wells' sales team or other careers at Comcast.