Comcast has announced that North Cornwall Commons Apartments, a new and growing multifamily community in Lebanon, PA, is providing residents with its WiFi Ready solution for simple, easy access to the Internet upon move-in through Xfinity Communities.  A contactless, streamlined experience, WiFi Ready offers pre-installed Xfinity WiFi gateways so residents only need to make one phone call, select a service plan and activate their Internet connection without waiting for additional equipment or a technician visit.   
North Cornwall Commons Apartments, just minutes south of Route 422 and the City of Lebanon, offers residents a place to live, work and play in a walkable, upscale and luxury environment. The East Building filled earlier this year, shortly after opening, and the West Building is expected to open in November, giving residents a choice of multiple floor plans, private balconies, a community building, dog park, workout facilities, an on-site walking and biking path and a direct connection to Lebanon Valley Rails to Trails.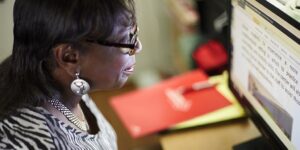 With WiFi Ready from Xfinity Communities, each unit features advanced technology capable of delivering Gigabit WiFi speeds to quickly support the ever-increasing number of connected in-home devices, as well as provide connectivity for streaming home entertainment, smart home automation and voice services.  
"Residents have been thrilled with how simple it is to get WiFi up and running quickly after moving into their new apartment," said Michael R. Swank, Director of Operations for Byler Real Estate. "This further streamlines the process and increases their overall satisfaction with the move-in experience. It also relieves management of dealing with installation coordination. It's a win-win for our community." 
A recent Xfinity Communities survey report, "The State of Smart Technology in the Multifamily Housing Industry," revealed high-speed Internet and WiFi are the technology amenities that provide residents with the most joy. With WiFi Ready from Xfinity Communities, property managers no longer have to worry about equipment or coordinating onsite technician visits for Internet service. And the move-out process is just as simple as residents just call to transfer or terminate their service and Xfinity Communities handles everything else. The unit is then ready for the next resident to begin the process.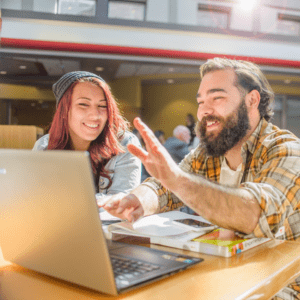 "The Xfinity WiFi Ready pre-installed gateway makes onboarding simple and provides a contactless interaction without any need for the residents seeking Internet service to secure equipment or arrange for a service appointment," said Greg Wells, vice president of sales and marketing for Comcast's Keystone Region. "The ability to have access within minutes allows residents to stay connected or have their favorite streaming entertainment available during move-in – it streamlines and simplifies the customer experience." 
For more information about the services offered by Xfinity Communities, visit: https://www.xfinity.com/multifamily.