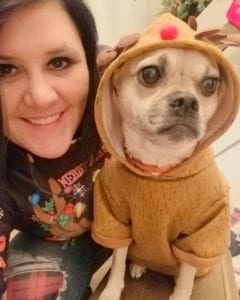 Lyndsay Pollock believes that the gap between what's expected and what you deliver is where all the magic happens. She's worked on multiple marketing teams within Comcast's Keystone Region where she brings her charismatic personality and creative ideas to life.
Lyndsay started her Comcast career as a billing agent in Harrisburg and was promoted to a senior product marketing specialist in Pittsburgh one year later. She launched Product Experience Centers in the region's call centers, supported the Xfinity Mobile launch and provided support for a number of X1 initiatives, including the Olympics. She received Comcast's Circle of Success award for her work on the region's Digital First initiative.
Lyndsay found her way back to Harrisburg two-and-a-half years later as a senior marketing specialist where she tracks the media, direct mail, and promotional events in various markets throughout the region.  One of her favorites is Comcast Light Up Night, an annual music event that kicks off the holiday season in Pittsburgh.
In 2018, Lyndsay volunteered to plan events for Comcast's Young Professionals Network (YPN), one of the Keystone Region's seven employee resource groups.  A year later, her peers chose her to lead YPN, whose mission became critical when employees transitioned to work from home in March. As a way to keep employees connected socially while growing professionally, YPN hosted weekly Fireside Friday chats that showcase one Comcast leader each week in an interview-style video conference.
"Comcast allows me to have a wonderful work/family balance," said Lyndsay. "I love to travel with my family, hit up local dirt track races and spend time with my twin niece and nephew, as much as possible. Without this balance, it would be difficult to stay focused and motivated. Over the years, I've built solid relationships with a vast group of peers from all walks of life and business roles."
Learn more about Comcast's employee resource groups and open positions.