During Deanna Zeigler's 21 years at Comcast, internet technology has changed significantly. The one thing that hasn't changed during her 11 years as an Installation Technician is what she loves about working here: "The customers." Deanna describes each day in the field as an adventure full of opportunities to make someone's day better.
Comcast helps her do that with regular training for new products and services as well as a supportive work environment focused on creating a diverse and inclusive workplace.
Deanna's supportive environment has created a team of technicians with long tenures. Russell Park has been with the company 17 years; Shawn Gray, 19 years; Todd Conrad, 25 years; and Kellie Dawson, 14 years. But their newest member, James Schroeder, already feels comradery with the other technicians and is dedicated to the job he started three months ago in Comcast's Keystone Region. Like many other technicians, he is a veteran whose military experience in the Air Force translates well in a job that requires technical skills, accountability and the capacity to troubleshoot.
During Shawn's career, he has used Comcast's tuition assistance program to complete his bachelor's degree. Like his teammates, his priority is to provide a great customer experience. Technicians work independently in customers' homes and outdoors to install Xfinity products and services or troubleshoot reported issues as quickly as possible. During these visits, Installation and Service Technicians build rapport with customers to ensure a positive experience each and every time.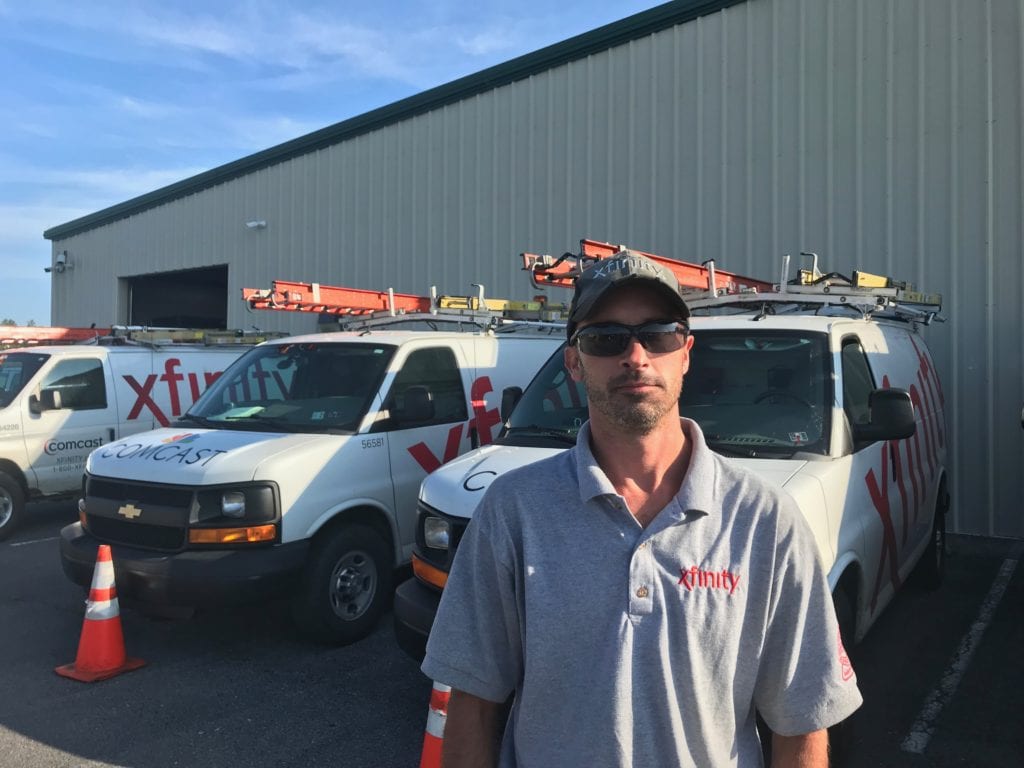 Because each visit presents a different set of challenges, Todd feels a sense of accomplishment with every visit. "People may not realize what it's like to have to travel the distances we do to serve customers while still meeting the day's scheduling requirements," he said.
Kellie considers her team to be like a second family. "I'm proud of the work that I do and appreciate the support Comcast gives me to do my best for every customer," she said. Learn more about and apply for Comcast's career opportunities here.